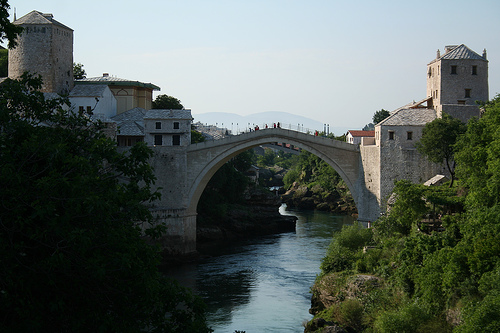 The following two tabs change content below.
Sara Nakash, Brooklyn bred, world tread. She has braved prison ghost cats in New Zealand, was involved in a bush taxi car chase in Togo, and accidentally biked from Luxembourg to Germany. Her love of travel was matched by her frustration in finding a service to cater to her particular travel goals. From this frustration Off the Map Travel was born. Here anyone can escape those cookie cutter travel packages and truly embrace the nature of your destination.
Latest posts by Sara @ Off The Map Travels (see all)
You may remember that recently, I wrote about different types of places you can stay during your travels if you want to branch out from the usual hotel or hostel-types of accommodations. One of the types of accommodations that I mentioned is what's referred to as a "sobe" or "zimmer," throughout Europe (especially the Balkans). You can find sobes or zimmers type accommodationson sites like airbnb.com or homeaway.com and the accommodation includes renting a bed or a room and sharing the home with the owner and sometimes, other travelers.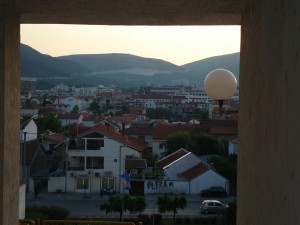 My first experience with staying in a sobe was on my very first real solo-travel experience. In May of 2007, I visited Croatia and  Bosnia & Herzegovina. I had been warned about "the old bus ladies" who hang out at bus and train stations to swarm travelers in an attempt to get boarders in their homes. Some of these women are well-meaning ladies who just need the income. But sometimes, they go to pretty desperate lengths to get it—harassing travelers and grabbing or pulling at their clothes or luggage. The guidebooks had warned about them, and I had seen them in action during the early part of my trip, in Croatia. So, heading into Mostar, Bosnia and Herzegovina, I went ahead and made my hostel reservation,which included pickup from the bus station,  at a hostel called Majda's Place.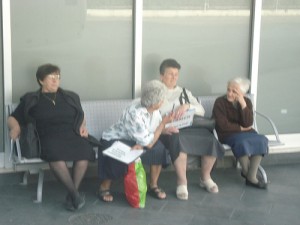 When I arrived at the bus station, I was unsurprisingly accosted by the bus ladies. One lady showed me her business card. Her name was Majda. Honestly, I did question whether she was really from my hostel (Majda's Place), but I went against my gut and followed her to her apartment. Thankfully, her apartment was only a block away from the train station and a few minutes from the center of old town. Often, the bus ladies don't live close by, and sometimes, they try to take advantage of travelers. Fortunately, that wasn't the case with Majda.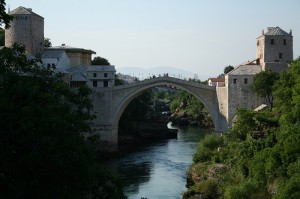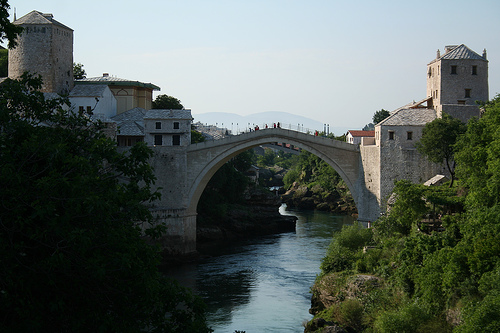 By the time the people from the hostel emailed me to express their concern that they hadn't seen me at the bus station, I had already figured out that Majda's apartment wasn't the Majda's Place hostel where I had made my reservation. I thought long and hard about what I should do. I didn't speak Bosnian and she didn't speak English, so obviously, communication was going to be a problem. I decided to take a chance and stay with her. And in making that spontaneous decision, I was able to have the rare treat of being served a traditional homemade Bosnian tea and dessert by my new friend.
It may not have been the adventure I planned, but it certainly was an adventure—and it made a memory that I treasure. What started out as a logistical misunderstanding turned into an intriguing journey that turned me into a more well-seasoned and well-rounded traveler. If you're brave and willing to try new kinds of accommodations, and if you're really interested in being immersed into the local culture when you travel, consider trying a sobe or zimmer. It might be just the adventure for you!